Ships keep sailing on – our motto for over 35 years! Specialising in the supply of new and used/reconditioned spares suitable for MaK marine diesel engines, we offer a comprehensive range of parts available directly from our warehouse in Norderstedt, Hamburg. We also supply general technical equipment for ships, especially DEUTZ, MWM, L'Orange, Bosch and Boll & Kirch. In addition, our in-house workshop provides a qualified, professional repair service for almost all of your marine diesel components.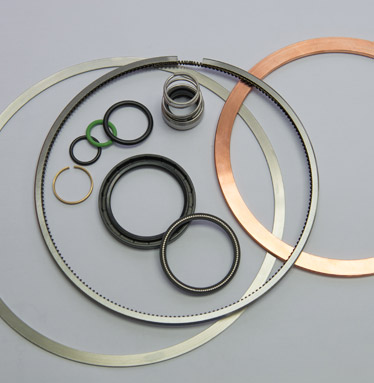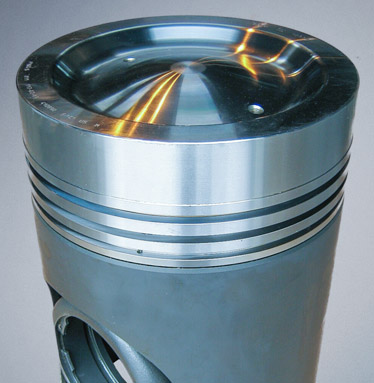 OUR PHILOSOPHY
Prompt and individual support of all of our customers and partners is of greatest importance to us. Dry-dock engine maintenance after 30,000 operating hours on the other side of the globe or a weekend delivery of six O-rings to a domestic, inland waterway; it makes no difference to us.
Personal contact provides the cornerstone for working together and achieving our set goals.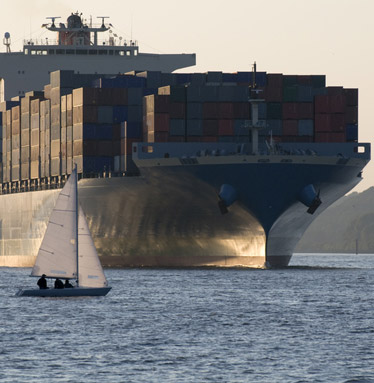 OUR CUSTOMERS
As a traditional north German company, values such as quality, loyalty, dependability and trust have gained us lasting business relationships with shipping companies, repair shops and suppliers in over 60 countries worldwide.
The captain of a 45 year old harbour tug is just as welcome as the largest shipping company in the world. Numerous repair shops take advantage of our comprehensive stock of MaK spare parts in order to react quickly to urgent client requirements.
Whatever your spares requirement we look forward to hearing from you!
OUR HISTORY
Klaus Pabst, born and bred in Kiel, Germany, was an apprentice at MaK in Kiel in the 1950s and went on to help the engine manufacturer establish the first branch of the company in Hamburg. After several years in the business, he felt inspired to start his own organisation and founded SEA SERVICE KLAUS PABST GMBH.
At the end of 1985, he relocated the company from his "home office" to Norderstedt, where the foundation was laid for the current headquarters, just a stone's throw away from Hamburg. With a small team of 4 employees he focussed mainly on the Scandinavian market, profiting not only from his extensive know-how but also from flexibility and close customer contact which became an early part of the company's philosophy.
Ulrich Freudenberger, then an employee at the traditional Hamburg ship supplier EMIL KRITZY, joined the team in Norderstedt in the summer of 1991. The popularity of the company continued to grow at a rapid pace as word of the superb level of service of SEA SERVICE Klaus Pabst GmbH spread and the company developed into a renowned business establishment, further developing its already outstanding reputation for the supply of high quality spare parts for MaK diesel engines.
In 1995, Klaus' daughter Maike also joined the business. Having successfully completed an apprenticeship as a shipping agent at the company Reederei August Bolten in Hamburg and work experience abroad in Cyprus (Reederei Nord), she brought exceptional credentials with her to the team. As the firm's successor, Maike Pabst, along with her colleague Ulrich Freudenberger, founded Inter Sea Services & Trading GmbH in 1996. The takeover was complete in 2002 when Maike Pabst and Ulrich Freudenberger became the sole owners as equal partners in the company.
Further milestones in the company's history were the construction of the warehouse/office building in Henstedt-Ulzburg in 1999 and the opening of the subsidiary WESSEX HANSEATIC MARINE SERVICES LTD in Poole, England, where Managing Director Martin Cassidy oversees ISST's ongoing expansion in the United Kingdom.
As of autumn 2015, "Inter Sea Services & Trading GmbH" in Norderstedt and "Wessex Hanseatic Marine Services Ltd" have a combined total of 17 employees. A highly motivated team has evolved, combining decades of experience with genuine enthusiasm, assuring the continual growth of the company and exceptional customer satisfaction.
SHIPS KEEP SAILING ON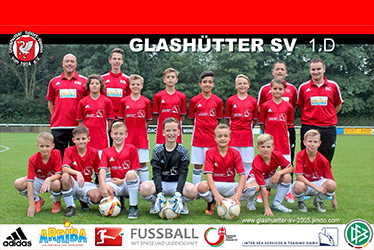 OUR PASSION
It is no secret to many of our friends and business partners that we are passionate about football. We purposely refrain from pointing out which Hamburg club is our number one but would rather introduce the teams that we sponsor and who receive our energetic support.
SUPPORT YOUR LOCAL FOOTBALL CLUB!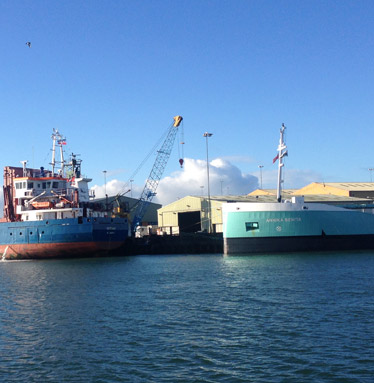 OUR UK BRANCH
To cater for the ever growing demand in the UK, in Spring 2006 we founded our subsidiary company Wessex Hanseatic Marine Services Ltd. Located in Poole on the English south coast, which is also home to Europe's largest natural harbour, WHMS supplies Mak, Deutz and MWM spares as well as technical ship spares 'made in Germany' to numerous UK clients. With our knowledge of the UK market, many of our European clients now also use WHMS as a source for technical spares 'Made in Britain'. If you would like to give us a try then click here ….   Martin Cassidy (Managing Director) and Connie Mollison (Sales and Purchasing) are always happy to help.